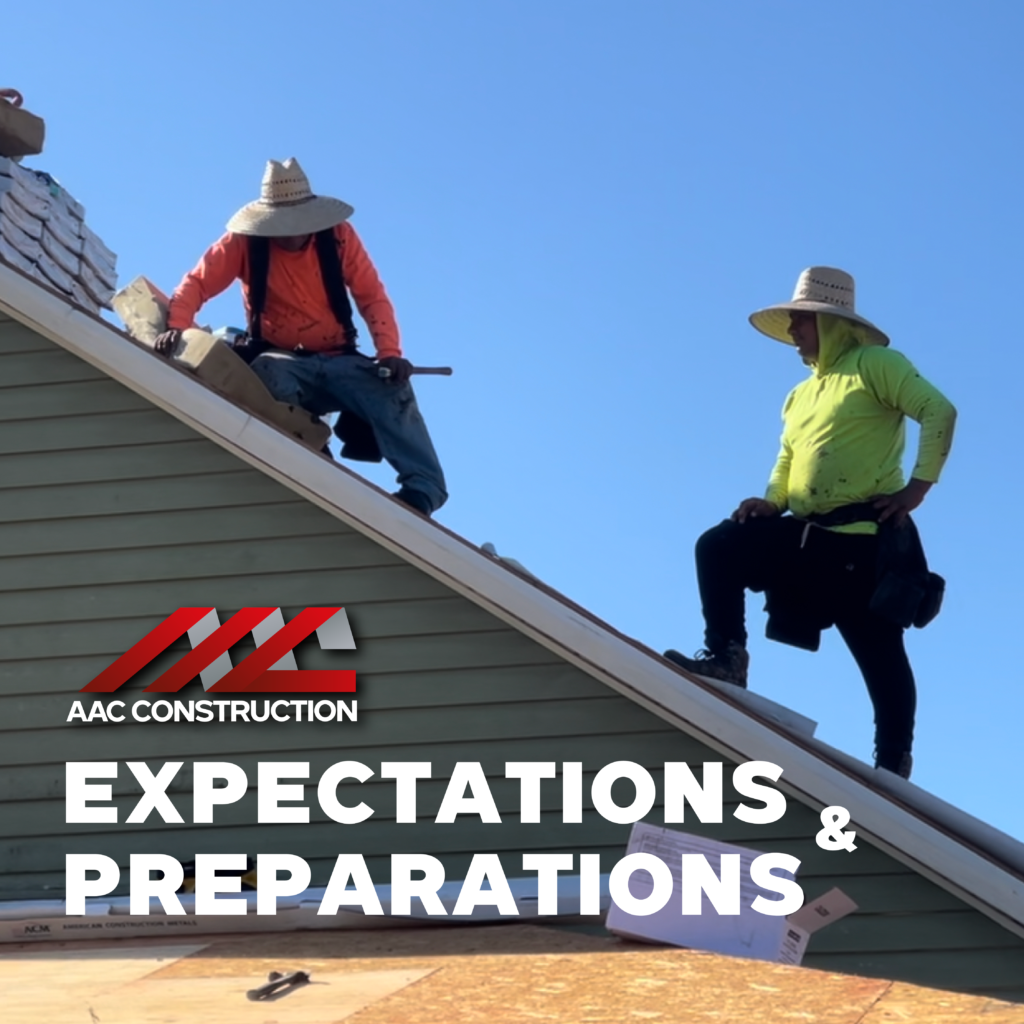 At AAC-Construction, we strive to make the roofing process as smooth as possible. We understand that having a roofing crew on your property can be stressful. To ensure that the process goes smoothly, here are some tips on how to prepare your home for our roofing work.
Be prepared for noise
Roofing crews will most likely start on your roof in the morning. While work on your roof is going on, there will be constant construction noise. Don't worry there will be no noise at night
Protect the outside
Beware of debris that may fall from the roof. move patio furniture, pots, garden equipment, grills, etc. Our company takes precautions to protect your things; however roof materials can fall off.
We need power outlets
We may need to use power tools for your roof replacement, so please be prepared to provide an outlet for our use.
Move Your Vehicles and Protect Garage Items
Things fall, so please move your vehicles, cars, boats, bikes, etc. away from the house and garage while we do the work on your roof.
Clear driveway
We will need access to the driveway to load the materials and to park the dumpster, it will facilitate the cleaning process. The dumpster will be removed the next day and remember that we will clean the job site
We will stick the permits on the door of your house
The day before we start working on your roof, permits (required by the city or county) will be posted on the door of your house. Please keep these permits until we pass the final inspection.
You can contact us at anytime by phone
(+1)260-376-0427