Expert Roofing in Fort Wayne
ROOFING CONTRACTOR FORT WAYNE, INDIANA
Leaking Roof?
AAC Construction has the solution​
At AAC Construction, we understand the importance of having a sturdy and reliable roof over your head. That's why we offer quality roofing services for residential properties. We're licensed and insured contractors with years of experience in the industry, so you can trust that we'll get the job done right. Whether you need replacement, repairs or a new installation, our team is equipped to handle the job. And because we're local, we can offer the best prices in town. So, don't wait any longer. Contact AAC Construction today and let us help you protect your property!
Best Price on Roofing in Fort Wayne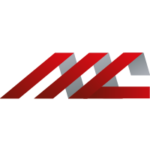 THE BENEFITS OF
ASPHAT SHINGLES
On a budget? Asphalt shingles are the most affordable roofing material on the market. With a lifespan of 20+ years, you can save money now and down the road.
Want to add some color or styles to your home? Shingles come in thousands of patterns, colors, finishes and shapes.
Did you know? Asphalt shingles reduce the use of precious natural resources. Be kind to the planet an opt for and environmentally friendly roofing choice.
FOR ALL YOUR ROOFING NEEDS
From roof replacement to roof repairs, AAC Construction has the expertise to ensure your roof is in peak condition. Our roofing contractors will assess the problem and provide an effective solution that's tailored to your needs.
We strive to maintain a high standard of roofing work and use only the best roofing materials. Our team is licensed and insured, giving you peace of mind that your roof is in the best hands possible. We also offer competitive prices so you can be sure to get the best value for money.
AAC Construction is committed to providing reliable roofing solutions in Indiana for any roofing problem you may have. We provide prompt and efficient service, ensuring your roof is restored as quickly as possible. With our expertise and commitment to quality workmanship, you can trust us to get the job done right. 
AAC Construction, Professional Roofing Contractor in Fort Wayne
YOUR DREAM ROOF IS ONE STEP CLOSER
SCHEDULE YOUR SERVICE TODAY!
Phone: 260.376.0427
Address: 4115 Diplomat Plz Ctr Ste B Suite B, Fort Wayne, IN 46806, US