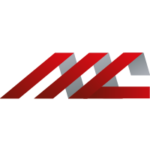 THE BENEFITS OF
ASPHAT SHINGLES
On a budget? Asphalt shingles are the most affordable roofing material on the market. With a lifespan of 20+ years, you can save money now and down the road.
Want to add some color or styles to your home? Asphly shingles come in thousands of patterns, colors, sinished and shapes.
VERSATILITY IN APLICATION
Want to desing the right roofing system for your home's needs? Shingles can utilized to create the specific structural benefits you need.
Did you know? Asphalt shingles reduce the use of precious natural resources. Be kind to the planet an opt for an environmentally friendly roofing choice.
SCHEDULE YOUR SERVICE TODAY!
Phone: 260.376.0427
Address: 4115 Diplomat Plz Ctr Ste B Suite B, Fort Wayne, IN 46806, Estados Unidos