Superior produts for your beloved home
Your home is an investment that deserves the highest quality products; you can trust our products to increase the value of your home and reduce energy costs. Available in a wide variety of colors and styles; allow you to customize your home with an upscale appearance and exceptional durability.
Thermal imaging reveals two energy leaks: yellow lines where energy escapes through studs, and red at the top of the wall where cavity insulation has settled over time.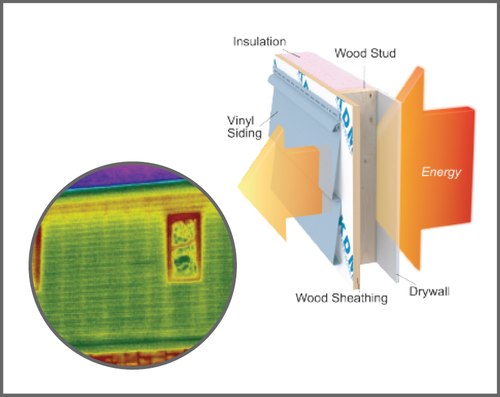 Thermal imaging reveals that the wall has turned a cool blue. Energy loss through studs and the top of the wall is no longer visible.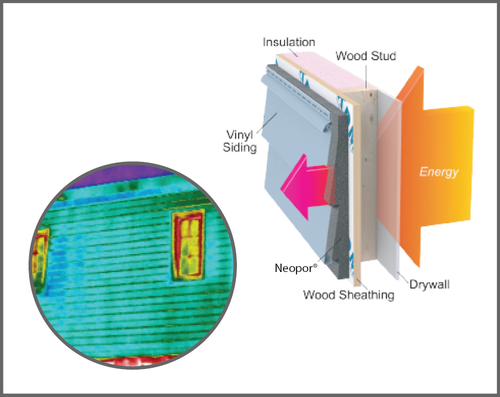 Provides additional support to the siding panel, maintaining a perfectly straight appearance over time.
Eliminates waving, sagging, shifting and warping associated with traditional vinyl siding.
Significantly improves durability by eliminating the hollow void behind vinyl siding, serving as a shock absorber against impact.
Manages moisture with a permeability rating of up to 3.5, helping protect your home from mold and moisture damage.
Deters termite infestation with a built-in termite control agent.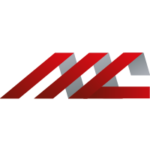 SCHEDULE YOUR SERVICE TODAY!
Phone: 260.376.0427
Address: 4115 Diplomat Plz Ctr Ste B Suite B, Fort Wayne, IN 46806, Estados Unidos